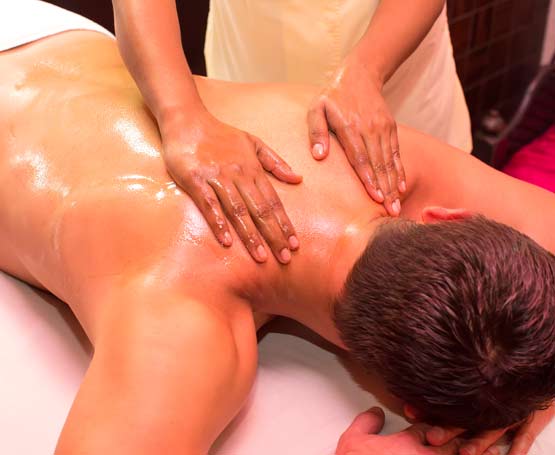 At New Ideal panchakarma centre we offer pure and authentic treatment with the aim of rejuvenating the body and the spirit. We provide ayurvedic treatment for arthritis that is unique to each individual and their body type(dosha), identifying the underlying factors in the ailment.
Our cervical spine or neck is a complex network of nerve joints, bones and muscles that is designed for stability, strength and nerve communication. Due to the constant weight and activity, you are likely to experience spine and neck pain.
Oftentimes, spine and neck pain can be minor and brushed aside as a simply caused by a wrong position while sleeping. But there may be times that the pain can be so severe that it already affects your activities of daily living. Spine and neck pain can also be a symptom of more serious medical problem. 
Ayurveda classifies spine and neck pain as a disease caused by damage in Vata - a dosha that is mainly responsible in our body's function and movement. It has been globally proven that ayurvedic treatment is best for spine and neck care, because the treatment focuses on the main cause of the pain and the results it can afford is way better than if you will undergo a surgical procedure.
Ayurveda practitioners will work to bring and keep your three doshas in perfect balance. Your vitiated vata will be the main focus to bring your state of health in equilibrium. The main goal of the therapy is to relieve pain, allow you to continue your usual activities and prevent permanent injury to your neck, the spinal cord and the nerves.
The Spine and Neck Pain Treatment includes:
Abhyanga & Sweda: Suitable medicated herbal oil, appropriate for the individual's health need is selected by the physician and applied to the whole body and massaged by two therapists and later made to take steam to induce sweat for a specific time. 
Patrapotala Sweda: Patra pottali sweda refers to the sudation performed by specially prepared bundle of medicinal leaves.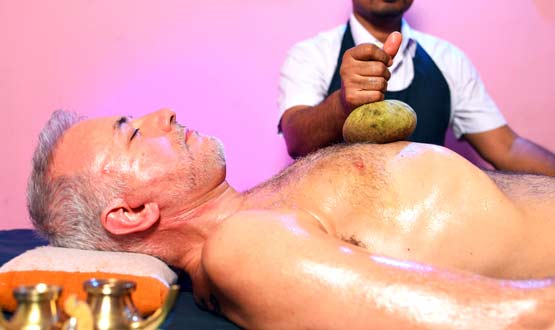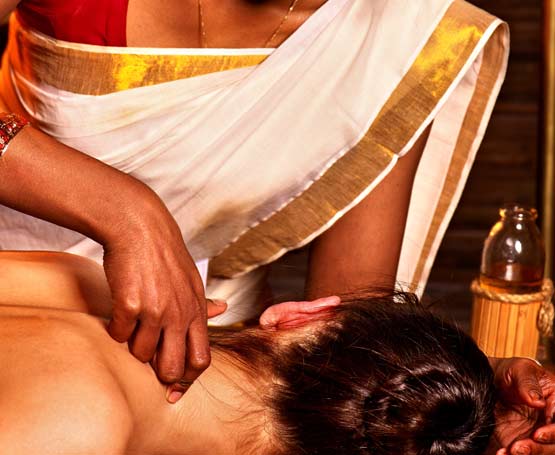 Greeva vasti: Greeva vasti involves retention of warm medicated oil over the neck region for a stipulated periot of time. This treatment gives an amazing relief from the pain and stiffness associated with the neck pain or cervical spondylosis.
Katibasti: Katibasti is a procedure of applying heat to the sacral or lumbar region by retaining warm medicated oil within a specially formed frame in low back area.
Sneha vasti: Sneha vasti involves administration of medicated oil or ghee through anal route. It balances the vata dosha and helps in flushing out all toxins in the lower body.
Kashaya Vasti: Kashaya vasti refers to the administration of medicines through rectum. it treat constipation, neurological ailments, paralysis, etc. 
Therapies offered in the package may vary after the consultation with our team of doctors.